News
Sixth Form Bungee Jump for Charity
Posted on: 20/12/2018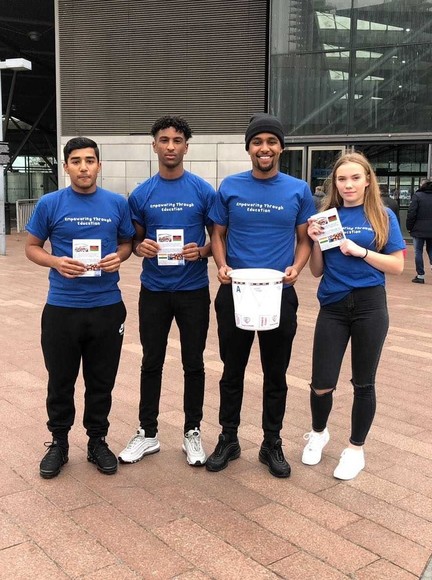 Team Supreme has once again successfully raised money and awareness for Wings of Hope Achievement Award (WOHAA) to provide underprivileged children with education.
This has included Team Supreme going throughout London to places such as Greenwich, Central London and the Local Community in committing their time to collect donations through fundraising as well as taking part in a Bungee Jump.
Mo Abdi bravely volunteered to take part in the Bungee Jump where it was a 400ft high drop.
A big thank you to all Staff, Students and the Local Community that have contributed in raising the money.
To get more information follow Team Supreme on Instagram: @team__supreme_