Safeguarding Overview
---
The Governing Body takes seriously its responsibility under section 175 of the Education Act 2002 (section 157 in relation to the independent sector) to safeguard and promote the welfare of students; and to work together with other agencies to ensure adequate arrangements within our school to identify, assess, and support those students who are suffering harm.
The Governing Body understands and fulfils its safeguarding responsibilities.
Parents/carers are made aware of the school's responsibilities in regard to child protection procedures through publication of the school's Child Protection Policy, and reference to it in our prospectus/brochure and home school agreement.
Safeguarding and promoting the welfare of children is defined as:
"protecting children from maltreatment; preventing impairment of children's health or development; ensuring that children grow up in circumstances consistent with the provision of safe and effective care; and taking action to enable all children to have the best outcomes".
Where concerns have been raised that a child is suffering significant harm, or is likely to do so, the school will intervene to protect that child. Action will also be taken to promote the welfare of a child in need of additional support, even if they are not suffering harm or are at immediate risk.
Mrs A. Edghill, Mr A. Marsham, Ms D. Farrell, and Mrs K. McCaffery – Mayfield School's Designated Members of Staff for Child Protection provide support to staff and students with regard to all safeguarding matters and liaise closely with other services to ensure the safety and well-being of Mayfield students.
---
The members of staff below are responsible for safeguarding our children. If you have any concerns, please do not hesitate to contact us.
Click below for useful Helplines, Websites, and Apps while the School is closed.
National Useful Helplines, Websites, and Apps for Adults and Children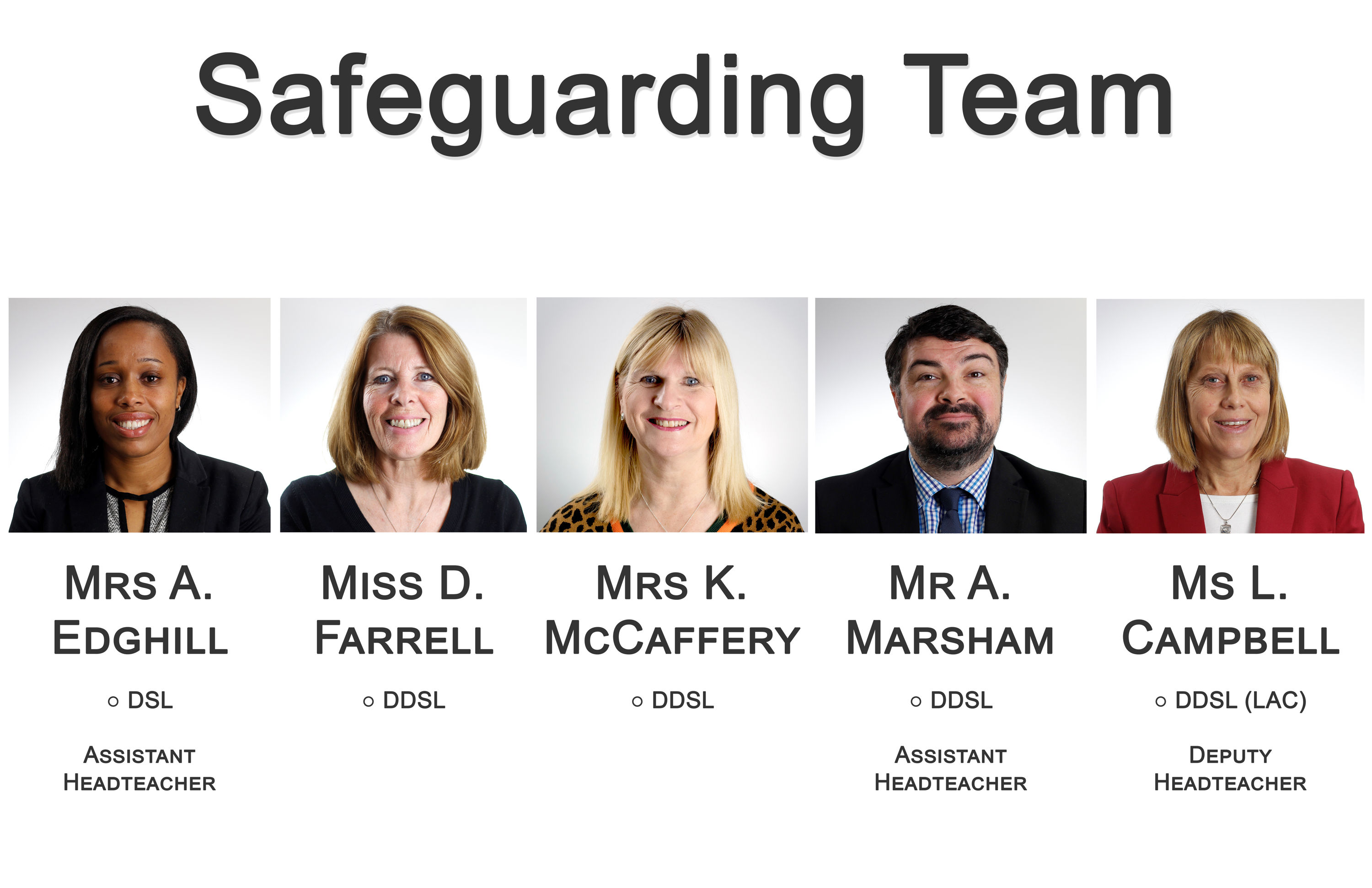 If bullying or harassment does occur, and that includes cyber-bullying and on-line abuse, all students should be able to tell someone, and know that incidents will be dealt with promptly and effectively. If you want to report that you are being bullied you can alert members of staff by completing the form at the bottom of this page.
Don't forget – if you do not give your name we will not know who you are so it will be difficult for us to help. The information you send will be treated confidentially.
Report a Concern (i.e Bullying, Harrassment, Wellbeing)