Alumni
---
Dickson Mbi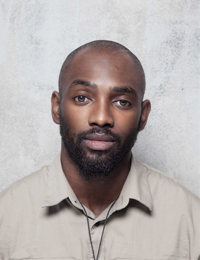 Dickson – who was a student at Mayfield School – is a world-renowned dancer in both the Hip-Hop dance community and the European Contemporary dance community. He is known for working with award-winning companies like Russell Maliphant Dance Company, Boy Blue Entertainment, and for presenting his own work under his company Dickson MBI Company.
Dickson has danced with world-leading artists including Basement Jaxx, Robbie Williams, Corinne Bailey Rae ,and the Black Eyed Peas. He has featured in major TV commercial campaigns and was the face for Lucozade Revive 2012.
Dickson's work has been recognised nationally with nominations for Best Achievement in Dance at the UK Theatre Awards, Emerging Artist and Outstanding Male Performer (Modern) at the National Dance Awards Critics' Circle 2017, and Times Breakthrough Artist at the South Bank Sky Arts Awards 2018.
---
Natalie Browne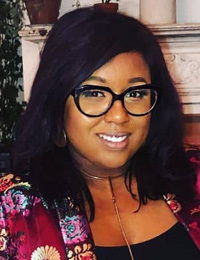 Natalie Browne left Mayfield in 2006. Natalie graduated from the University of Bedfordshire studying Marketing.
Natalie is currently working for a packaging company called Burgopak and is a Project Manager creating packaging solutions for companies all over the world.
As many of Burgopak's clients are global, travelling is an essential part of Natalie's work in order to win large projects and gain new opportunities. While at Mayfield Natalie also visited Kenya with the school, which was a memorable part of Year 13. Natalie is also very fondly remembered for her excellent sense of humour and style.
---
Jinder Bhatti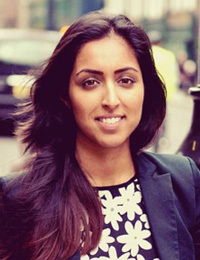 Jinder left Mayfield Having completed A levels in English Literature, Law, Business Studies, and Punjabi. Jinder Graduated from DeMonfort University in Leicester as a Business and Management graduate, completing a one year work placement in a Marketing Firm.
Currently, Jinder is self employed as a Consultant working with businesses in and around London majoring in Business Processes and Customer Relationship Management (CRM).
Alongside owing her own business, Jinder is also a qualified Hatha Vinyasa Yoga teacher. While at Mayfield Jinder also visited Kenya with the school which was a memorable part of Year 13, Jinder is a resilient, ambitious and hard working young lady.
---
Arjun Kharpal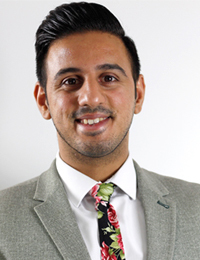 Head Boy at Mayfield in 2008 Arjun successfully completed his GCSEs and A levels in English Literature, Biology, and History. Arjun graduated from the University of York in 2012 with a degree in English Literature and then completed his Masters in Journalism at City University.
Arjun's pure dedication to his passion for Journalism has allowed him to make a success of every opportunity given to him. Arjun is currently the Senior Correspondent at CNBC, leading coverage from CNBC's brand new bureau in Guangzhou, China, focusing on the fast-paced development of technology in the world's second-largest economy.
One of his most interesting interviews was with the CEO of Huawei, Ren Zhengfei, which can be seen below.
Huawei: The CNBC Conversation With Ren
---
Ali Uppal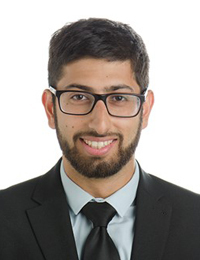 Ali Uppal left Mayfield Sixth Form in 2009 and is currently a PhD Student at the University of California San Diego.
Ali graduated from the London School of Economics in 2012 and went on to work at HM Treasury. Ali spent the summer of 2015 working at the Bank of England as a Senior Economist before working at the International Monetary Fund as part of the Fund Internship Programme in 2016. Ali then went back to HM Treasury ahead of his move to the United States to complete his PhD that year.
Ali is extremely hard working, kind and a resilient young man. He was instrumental in the school's recent hosting of Sir Dave Ramsden, the current Deputy Governor for Markets and Banking.
---
Jessica Rhodes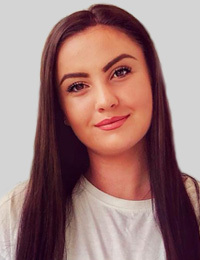 Jess left Mayfield in 2014 and has always been remembered for her honesty and independent mind. At the end of Year 13 Jess achieved Triple Distinction for her BTEC Sports and Exercise Science (DDD).

In the summer of 2014, Jess joined Camp Equinunk and Blue Ridge in the United States of America as a lifeguard and swimming teacher. This opportunity allowed Jess to travel New York, San Francisco, Santa Barbra, Santa Cruz, Santa Monica, LA, Vegas, San Diego, then back to NY - all in one summer!

On returning to the UK Jess had secured her place at the University of Bath, ranked as the sixth university in the country for Sport & Social Sciences.
In the summer of 2015 Jess moved to Karen, in Nairobi, Kenya where she worked for the Kenyan School of Swimming. Here Jess had the opportunity to coach a squad of elite swimmers, including x2 junior common wealth athletes that are now swimming nationally for Britain! In September 2015 Jess returned to University to complete her second year.
Read more of Jessica's incredibly adventurous story here.
---
Raj Gill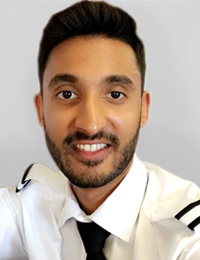 Raj left Mayfield in 2015 once he had successfully completed his A levels in Maths, Physics and Economics. Raj successfully graduated from the University of Leeds in the Summer of 2019 having completed his degree in Aviation Technology with Pilot Studies.
Raj always shared his passion for wanting to become a pilot one day, and we are so proud to see him well on his way to achieve his dreams. It is through pure belief, hard work, and dedication that Raj has made achieving his aspirations possible!
Having completed university, Raj received his commercial association with various airlines such as Ryanair and British Airways. Raj has completed over 100 hours as a private pilot. He will complete his commercial pilot training by the end of summer 2020 and work for a respective airline as a First Officer working towards becoming Captain.
---
Aminah Ali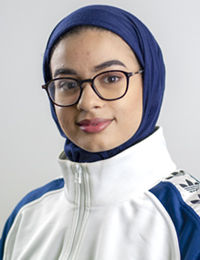 Aminah left Mayfield at the end of Year 11 to pursue her Post-16 education elsewhere, however, we are very lucky that Aminah is still in touch with us.
Aminah is currently in her final year studying Fashion Accessories and Product Design at the London College of Fashion. In the summer of 2019 Aminah was on Chair on a panel for Fashion Focus: a talk on Religion in Fashion at the London College of Fashion. The panel discussed religion and modesty in fashion, which explored how the Muslim faith is represented in all areas of fashion from modelling and representation, to the rise of 'Modest Fashion', and opportunities for designers of the Muslim Faith.
Aminah Ali is the Chair and Creative Director as well as founder of 'Redefining Concepts' collective. She has recently been featured in an advertising campaign for Adidas, which can be seen below.
---
Abbas Khabaz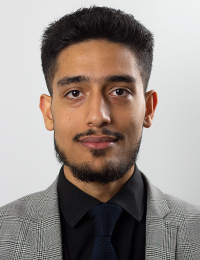 Head Boy at Mayfield in 2016/17, Abbas successfully completed his GCSEs and A levels in Business Studies, Economics and Computing at Mayfield School. In the summer of Year 12 Abbas was successfully part of the Smart Futures Programme at EY, where he was able to gain an insight into the world of Investment, Banking and Risk Management.
Abbas is not only an inspiration to many students as the first Mayfield student to successfully join EY on the Apprenticeship Programme but he is also an extremely diligent, motivated and focused young man. Abbas is currently in his second year at Ernest & Young as a Senior Associate.
---
Sukhneet Bhatia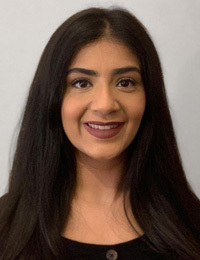 Sukhneet Kaur Bhatia was Head Girl at Mayfield from 2014 to 2015. Sukhneet is an intelligent, hard working, and independent young lady, who transitioned from a shy young girl at school to a mature, kind, and aspiring independent young woman working in the world of competitive Banking and Finance.
Sukhneet successfully completed her A levels in English Literature, Mathematics, and Psychology. Sukhneet also completed AS levels in Biology and Geography. Sukhneet completed her BSc in Accounting and Finance at the London School of Economics and is now a Risk Analyst at the Royal Bank of Scotland.
We are very proud of Sukhneet and this is just the beginning to a very successful career ahead.