Alumni
---
Abda Kazemi
Abda Kazemi is in her senior year at NYU in Abu Dhabi and will be speaking on behalf of the graduating class.
Born in Afghanistan and raised in the United Kingdom, Kazemi is majoring in Social Research and Public Policy with a minor in Arabic language.
Read Abda Kazemi's incredible success story here.
---
Abbas Khabaz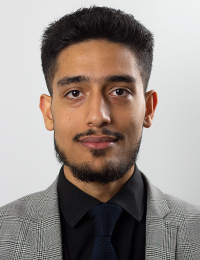 Head Boy at Mayfield in 2016/17, Abbas successfully completed his GCSEs and A levels in Business Studies, Economics and Computing at Mayfield School. In the summer of Year 12 Abbas was successfully part of the Smart Futures Programme at EY, where he was able to gain an insight into the world of Investment, Banking and Risk Management.
Abbas is not only an inspiration to many students as the first Mayfield student to successfully join EY on the Apprenticeship Programme but he is also an extremely diligent, motivated and focused young man. Abbas is currently in his second year at Ernest & Young as a Senior Associate.
---
Ali Uppal
Ali Uppal left Mayfield Sixth Form in 2009 and is currently a PhD Student at the University of California San Diego.
Ali graduated from the London School of Economics in 2012 and pwent on to work at HM Treasury. Ali spent the summer of 2015 working at the Bank of England as a Senior Economist before working at the International Monetary Fund as part of the Fund Internship Programme in 2016. Ali then went back to HM Treasury ahead of his move to the United States to complete his PhD that year.
Ali is extremely hard working, kind and a resilient young man. He was instrumental in the school's recent hosting of Sir Dave Ramsden, the current Deputy Governor for Markets and Banking.
---
Arjun Kharpal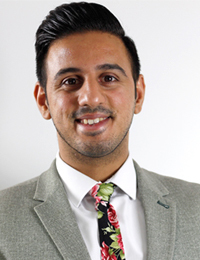 Head Boy at Mayfield in 2008 Arjun successfully completed his GCSEs and A levels in English Literature, Biology, and History. Arjun graduated from the University of York in 2012 with a degree in English Literature and then completed his Masters in Journalism at City University.
Arjun's pure dedication to his passion for Journalism has allowed him to make a success of every opportunity given to him. Arjun is currently the Senior Correspondent at CNBC, leading coverage from CNBC's brand new bureau in Guangzhou, China, focusing on the fast-paced development of technology in the world's second-largest economy.
One of his most interesting interviews was with the CEO of Huawei, Ren Zhengfei, which can be seen below.
Huawei: The CNBC Conversation With Ren
---
Aminah Ali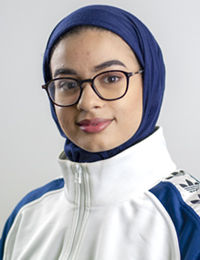 Aminah left Mayfield at the end of Year 11 to pursue her Post-16 education elsewhere, however, we are very lucky that Aminah is still in touch with us.
Aminah is currently in her final year studying Fashion Accessories and Product Design at the London College of Fashion. In the summer of 2019 Aminah was on Chair on a panel for Fashion Focus: a talk on Religion in Fashion at the London College of Fashion. The panel discussed religion and modesty in fashion, which explored how the Muslim faith is represented in all areas of fashion from modelling and representation, to the rise of 'Modest Fashion', and opportunities for designers of the Muslim Faith.
Aminah Ali is the Chair and Creative Director as well as founder of 'Redefining Concepts' collective. She has recently been featured in an advertising campaign for Adidas, which can be seen below.