Welcome To Mayfield Sixth Form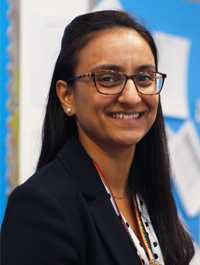 Mayfield Sixth Form Centre offers students the opportunity to study traditional A-Level courses and vocational courses. Our aim is to provide an appropriate pathway for all our students and with our outstanding advice and guidance we will ensure that students are enabled to study the right course so that they get to where they want to be. Students will receive outstanding support to help them achieve their goals and aspirations.
Ms H. Sambi
Mayfield is now accepting Year 12 applications for September 2019.
Our track record of success is excellent. Here is just a taste of what Ofsted said about our Sixth Form in March 2014
"Achievement in the Sixth Form is outstanding"
"Appropriate learning pathways for students to go on to further education and employment"
"Teaching is outstanding in the sixth form"
"The achievement of sixth form students is very carefully monitored and support is quickly and effectively put in place"
Our commitment is to provide excellent academic and enrichment experiences to support students in building and meeting the highest aspirations for their future. It matters to us that our students dream big dreams and achieve great things so we will support them every step of the way.
Mayfield Sixth Form Centre offers new and improved study facilities and state of the art IT support with constant WiFi connectivity. We are excited to be able to offer more students the opportunity to succeed with Mayfield and are looking forward to welcoming everyone to our Sixth Form.
---