Welcome To Mayfield Sixth Form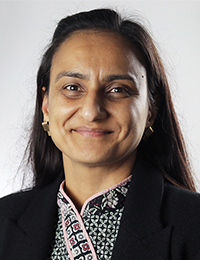 Mayfield Sixth Form encourages all of its students to aspire to the highest levels of achievement and enables them to prepare for adult life. Our commitment is to the education of the whole individual.
We offer a broad range of qualifications and encourage each individual to choose a balanced and challenging combination of courses appropriate to their strengths, interests and ambitions. Sixth Form studies are designed to ensure exam success and help students become independent thinkers and learners – not only through their main examination courses but also through the acquisition of key skills, involvement in extra-curricular activities and a highly effective tutorial support and guidance structure.
We aim to combine a friendly and informal atmosphere with high expectations and high standards of achievement. We dedicate time and effort to ensure every student has support to access the next step on his or her journey whether that is university, an apprenticeship, or another destination.
Miss H. Sambi, Assistant Headteacher
---
Sixth Form Leaders

Mrs A. McCarthy

Mrs S. Pillay
Year 12 Curriculum Evening - Thursday 6th May 2021
Year 12 Curriculum Evening - Letter to Parents
School Cloud - How to Book Appointments
School Cloud - How to Attend Video Appointments
---
---
A Guide to Students' Remote Access
---
| | | |
| --- | --- | --- |
| Sixth Form Study Supervisor | Sixth Form Study Supervisor | Sixth Form Administrator |
| Ms S. Grewal | Mrs S. Crawford | Miss G. Sviderskyte |
---
Co-Headteachers' Letter to Year 12
Co-Headteachers' Letter to Year 13
Clearing Information for Year 13
Calling all A Level English Language Students: York University is running a FREE online course running for 4 weeks on 'Accents, Attitudes and Identity'. This offers a great opportunity for you to recap your knowledge of this unit and also go deeper in your study of it so that you are better prepared for your exams next year. It will also look great on your university UCAS applications, and because it's being run over the summer holidays, you'll have plenty of time to complete it!
To read more about the course and sign up, follow the link below. If you do go for it, let one of your English teachers know.
https://www.york.ac.uk/study/moocs/accents-attitudes-identity