Welcome To Mayfield Sixth Form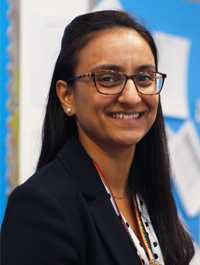 Mayfield Sixth Form encourages all of its students to aspire to the highest levels of achievement and enables them to prepare for adult life. Our commitment is to the education of the whole individual. We offer a broad range of qualifications and encourage each individual to choose a balanced and challenging combination of courses appropriate to their strengths, interests and ambitions. Sixth Form studies are designed to ensure exam success and help students become independent thinkers and learners – not only through their main examination courses but also through the acquisition of key skills, involvement in extra-curricular activities and a highly effective tutorial support and guidance structure.
We aim to combine a friendly and informal atmosphere with high expectations and high standards of achievement. We dedicate time and effort to ensuring every student has support to access the next step on his or her journey whether that is university, an apprenticeship, or another destination.
Miss H. Sambi, Head of Sixth Form
Mayfield Sixth Form - A Place to Learn
Mayfield is now accepting Year 12 applications for September 2019.
Our commitment is to provide excellent academic and enrichment experiences to support students in building and meeting the highest aspirations for their future. It matters to us that our students dream big dreams and achieve great things so we will support them every step of the way.
Mayfield Sixth Form Centre offers new and improved study facilities and state of the art IT support with constant WiFi connectivity. We are excited to be able to offer more students the opportunity to succeed with Mayfield and are looking forward to welcoming everyone to our Sixth Form.