Personal Development
PSHE, RSE & Fundamental British Values
At Mayfield School, the Personal Development of all our students is at the core to our students becoming Passionate, Independent, Curious, and Open-minded young people. Our PSHE/RSE curriculum map is planned to reinforce the values of character development of all our young people. We have a well-planned Personal Development programme which runs every morning for all year groups, with activities which range from discussions of The Big Question to promote critical thinking skills, engaging with topical articles from The Day to enhance our students' oracy, and an assembly programme designed to embed our inclusive school ethos.
In addition to this we have our timetabled Personal Development lessons, which are designed to embed the core strands of PSHE, RSE and British Values.
PSHE core strands:
Health and Well-Being
Relationships
Living in the Wider World
In addition to this we are building a whole school Student Leadership programme where our students will receive training to be mental health champions, anti-bullying ambassadors and champions of Equity, Equality, Diversity, and Inclusion. As part of student leadership, we have an in-house mentoring programme lead by our School Captains in Y13 for KS3 students. We also run a variety of clubs for enrichment, students from all key stages organise, and attend as well as hosting Alumni speakers to attend school to lead special Eventbrite talks.
Many aspects of PSHE and British Values will be covered in other curriculum areas. Please see curriculum scheme of learning for further information.
---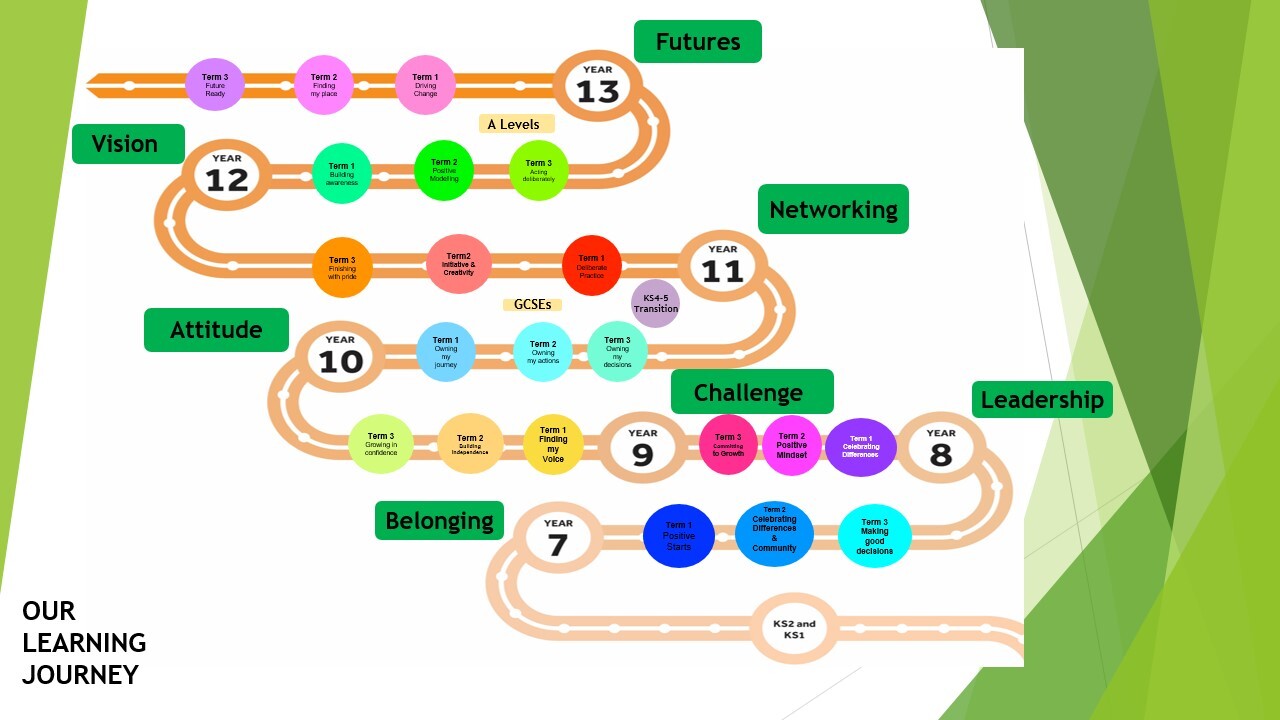 Personal Development Learning Journey
Personal Development Knowledge Organiser