Jessica Rhodes
Jess left Mayfield in 2014 and has always been remembered for her honesty and independent mind. At the end of Year 11 Jess was not too sure what she wanted to study but knew she wanted to combine her passion for sport, especially swimming, with her education. Jess decided that studying the Extended certificate in BTEC Sport and Exercise Science was for her, along with AS Business Studies. This qualified as four A levels. At the end of Year 13 Jess achieved Triple Distinction for her BTEC Sports and Exercise Science (DDD).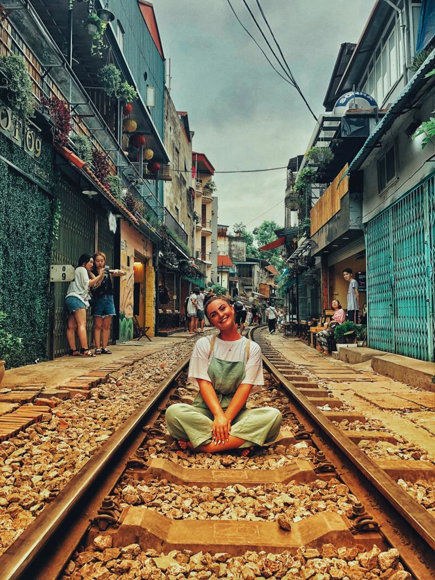 In the summer of 2014, Jess joined Camp Equinunk and Blue Ridge in the United States of America as a lifeguard and swimming teacher. This opportunity allowed Jess to travel New York, San Francisco, Santa Barbra, Santa Cruz, Santa Monica, LA, Vegas, San Diego, then back to NY - all in one summer!

On returning to the UK Jess had secured her place at the University of Bath, ranked as the sixth university in the country for Sport & Social Sciences. While at University Jess was also in part time employment at a local Spa as a life guard.
In the summer 2015 Jess moved to Karen, in Nairobi, Kenya, where she worked for the Kenyan School of Swimming. Here Jess had the opportunity to coach a squad of elite swimmers, including x2 junior common wealth athletes that are now swimming nationally for Britain.
In September 2015 Jess returned to University to complete her second year.
---
Summer (June) 2016 - October 2017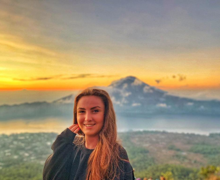 Jess moved to New Zealand as her degree offered a placement year abroad. Jess was employed as an Events Manager and Venue Manager (tennis based) for the World Masters Games at the Albany Tennis Park - running 22 courts everyday, plus social events throughout the tournament (10 days).
The World Masters Games consisted of 25,000 athletes (570 in tennis), 4,000 volunteers, 45 venues, and 28 sports. This was a massive opportunity again for Jess where she was able to interact with world class athletes and work in the competitive sporting arena.
The second event in New Zealand was the Tennis Champs, where she was the Events and Venue manager. This involved venue health and safety, organising ball boy training, setting up contracts with Ticket Master, Sky TV, and the local councils. Here Jess also carried a lot of this over to the ASB Classic (tennis again) where she was part of the venue management team. The third event (the biggest) was at the DHL New Zealand British and Irish Lions series (international rugby) where Jess was based at Eden Park, home of the All Blacks. Here Jess organised and managed 18 fully staffed corporate box suites occupied by some of the tours biggest sponsors.
Alongside this Jess also coached swimming in the evenings at AUT Millennium. This is New Zealand's institute for national swimming and the main training centre for all international swimmers. Whilst based in NZ Jess made the most of this and travelled to Fiji, Tonga, and Australia.

In June 2018, Jessica successfully graduated from The University of Bath.
Wanting to make the most of her summer after graduation and before starting full time employment Jess decided to backpack around India and Sri Lanka in the summer of 2018, which is one of her most memorable experiences.
On returning from Asia Jess decided to move to Dubai in October 2018. Jess owns her own franchise swimming business and manages her accounts, advertising, and client base, while also managing large swimming venues as well as teaching and coaching swimming across Dubai and Abu Dhabi.
Not settling for the fast paced luxury life style of Dubai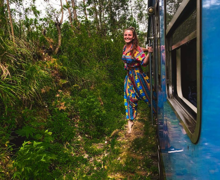 In January 2020 Jess will be moving to Thailand to work in the travel industry. Here Jess will be conducting/organising tours for 18-25 year old travellers from north to south Thailand, teaching young people how to travel. The activities Jess will be part of include snorkelling, raft building, cooking classes, visiting temples, hiking and lots more...
Jess never imagined that she would have travelled as extensively as she has, however, for us at Mayfield this is no surprise. We believe Jess was always destined to be at the centre of creativity, kindness, and fun.
She meets new people allowing life to offer her the best experiences and for Jess to make the absolute best of every experience. Jobs fill your pockets, adventures fill your soul. We are so proud of Jess and cannot wait to hear more about her adventures.