News
Providing Christmas Boxes to the Homeless
Posted on: 21/12/2018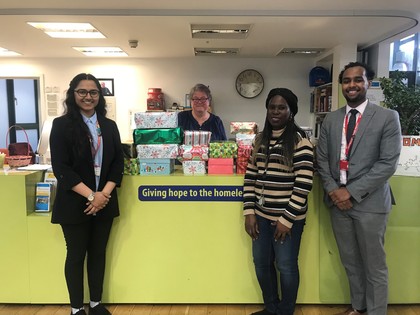 On Friday 21st December 2018, Mayfield's Head Boy, Mo Abdi, and Head Girl, Tahsin Hussain, delivered food, toiletries, and toys collected by our very thoughtful Year 7 students to the local Homeless charity in Ilford, UK.
Thank you to all who participated and committed such selfless acts, which are guaranteed to make such a difference in someone's life.
Merry Christmas to you all!