News
Year 10 Netball Success
Posted on: 20/12/2018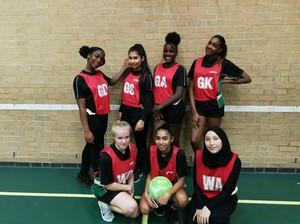 Mayfield School's Year 10 Netball team played against Seven Kings on Tuesday 18th December 2018.
The first quarter got off to a slow start and the score was very close with Mayfield scoring 5 goals and Seven Kings scoring 3 goals.
As the game developed, Mayfield became more settled and made some lovely movements on court to end the game with a win of 17-10 over Seven Kings.
This is a brilliant achievement and it was so nice to see these girls playing a high level of Netball.
A special thanks to Lilly in Year 9 who played up for this game.
Player of the Match was Venise and coach's player was Khatira.
We hope these girls can keep this up in 2019!