News
Watford Festival Winner
Posted on: 28/02/2022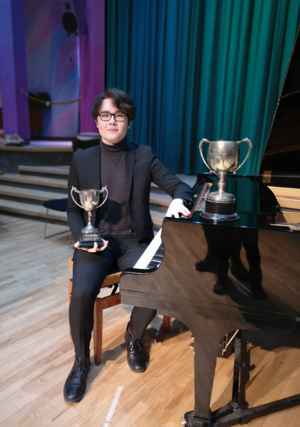 On the 14th February 2022, one of our Year 13 students, Mackenzie T. took part in three competitions at The Watford Festival of Music, Speech and Drama. Mackenzie came first place in two of them (Classical Open and Jean Merlow Memorial Scholarship - 19 and under) and second in the other (Senior Recital - 18 and under), receiving Distinctions (80+/100) for Beethoven Sonata 30 1st and 2nd mvts, and The Tempest, and received an Honours (90+/100) for Chopin Nocturne and Debussy Pagodes.
We are incredibly proud of Mackenzie and would like to congratulate him on his offer to The Royal Northern College of Music, which is a leading conservatoire in Manchester, England.
---
Below is Mackenzie's A Level composition, titled "Into the Storm at Sea".