News
Sixth Form Parent Information Evening
Posted on: 20/09/2019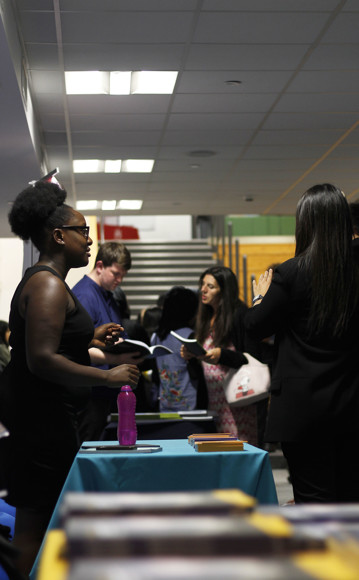 On Thursday 19th September 2019, Mayfield held its annual Sixth Form Parent Information Evening.
We would like to extend our appreciation for the parents, carers, and students who attended the Parent Information Evening.
"It was fantastic to see so many members of our Sixth Form Community attend."
We had several University representatives onsite to discuss our students' possibilities into further education, as well as our very own Alumnus, who were more than happy to converse with students and parents about their chosen pathways and successful milestones.
If you were not able to attend on the evening, the PowerPoint used can be accessed below: Sixth Form Parent Information Evening PowerPoint (2019)