News
Alumnus Speaker - Be the best you can be!
Posted on: 10/07/2019
On Wednesday 10th July 2019, Amundeep, one of Mayfield's Alumnus, gave a presentation to our Year 13 students illustrating how each and every individual can be their very best and achieve great things no matter how difficult their circumstances.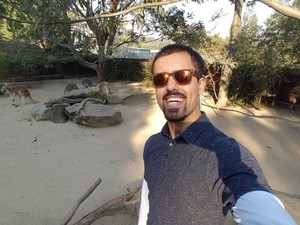 Amundeep left Mayfield Sixth Form in 2015 and has recently graduated from King's College London with a First Class Honours in Chemistry and is now at Imperial College London completing his Masters in Chemistry.
In 2010, when Amundeep was 13 years old, he was diagnosed with a stage one tumour then relapsed in 2012 just before his GCSE exams. Amundeep was reduced to the physical mobility of a baby and had to learn how to walk again.
Through pure determination, resilience, and hard work Amundeep has gone on to achieve and continues to achieve beyond what some had thought possible. He is an absolute inspiration to us as school and we are glad to host him as one of our outstanding Mayfield Alumni.
Here are a few quotes from Amundeep:
"The best things in life are often the ones you have to work the hardest for."
"Failure is just the opportunity to retry with better knowledge; do not be afraid to fail."