News
Team Supreme - WOHAA
Posted on: 23/05/2019
Team Supreme Made it Through to the Semi-Finals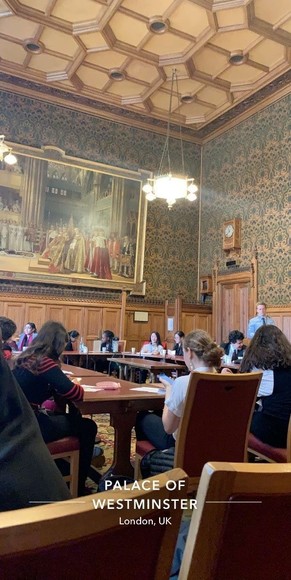 In September 2018, a group of Mayfield students had took part in a business enterprise with the Wings of Hope Achievement Awards. Team Supreme did amazingly well throughout the year by fundraising and raising awareness for the WOHAA; they had managed to raise up to £1,083.00. Recently the team has secured a place in the semi-finals that had took place in the House of Lords.
There was a panel of six judges that included the founder and co-founder of WOHAA, alumni's, and two Lords - Lord Bhikhu Parekh and Lord Tom McNally.
Team Supreme had presented in front of these judges and embraced their cultures whilst doing so. Out of 80 schools, they progressed further and further and made it into the semi-finals competing against private and state schools across the country and Europe, doing a fantastic job and being one of the few state schools left in the competition.
Well done to Hamza, Daruosh, Kamile, Samiha, Mo, and Sufyan for their fantastic efforts. We wish Team Supreme good luck, and hope they go through to the finals.