News
Redbridge School's Piano Showcase
Posted on: 15/05/2019
On the Tuesday 14th May 2019, four Students from Mayfield School performed two piano duets at the Redbridge School's Piano Showcase and Redbridge Music Service. The two pieces were the James Bond Theme and Guaglione.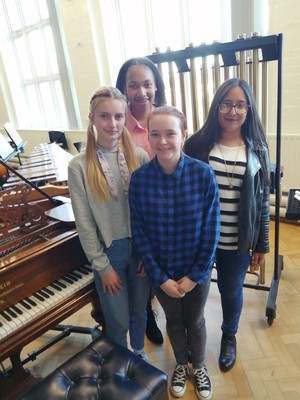 The students performed with confidence and received high praise from their piano teacher Ms. McGuigan, as well as the head of Redbridge Music Service.
Mayfield's Music Department, along with the rest of the School as a whole are very proud of their achievements and wish them every success in their future musical endeavours.