News
Think Hard - Art Competition.
Posted on: 25/04/2019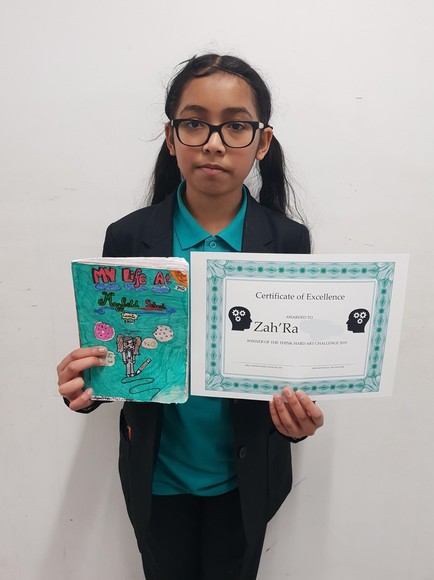 Last term in the Art department a Think Hard competition was created for Years 7 and 8, and they were to design a comic based on a day in the life of a student at Mayfield School.
They could choose whatever subject they wanted for the comic and could use whatever techniques and materials they wished to produce it. There was a great selection of comics entered in the competition, some humorous and some that reflected successfully the experience of being in a new school.
The winner of this competition and the £25 Vue voucher was Zah'ra, 7M12. She produced a very funny, colourful and well-illustrated comic staring some familiar faces from the Mayfield community.
Well done to Zah'ra and to all the students who entered the competition.