News
Safer Internet Day 2019
Posted on: 14/02/2019
This year's Safer Internet Day was on Tuesday 5th February 2019, and Mayfield school were lucky enough to be invited to attend the event at the BT Centre in St. Paul's, City of London.
Mayfield was one of six schools invited to attend the Safer Internet Day event, which focused on exploring how personal data is often shared and stored online. Topics included:
Personal data - consent for sharing
Who owns your Data? (T&Cs)
Social Media Companies - True or False?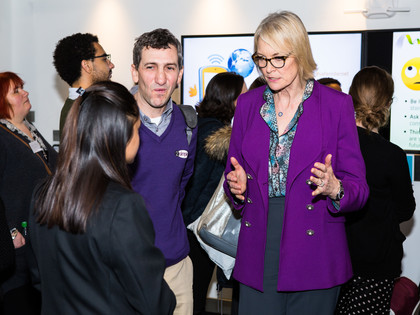 In the run up to this event, Mayfield's Safeguarding Squad worked extremely hard with Childnet to create their own activities for others to take part in at the event.
The event saw a number of influential people attend and speak to all involved - including, Tom Pinfield, Senior Education Officer, Childnet, Marc Allera, CEO of BT's consumer brands, as well as the BBC.
Margot James, Minister of State for Digital and the Creative Industries, met with our students and engaged in a range of very insightful conversations.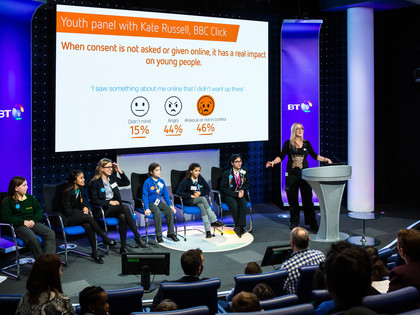 Mayfield participated in an on-stage youth panel with Kate Russell, an established technology reporter, who may be recognised from the BBC's flagship technology programme, Click. Topics such as online consent were a huge talking point, and outlined how the majority of young people interviewed felt unhappy and anxious that their personal data had been shared online without their consent. This can often come from family members or close friends, and can prove detrimental in terms of affecting ones self-confidence.
Will, a superb young speaker from the Titus Salt school in Baildon, Bradford, spoke on the main stage to all who attended.