News
Charity Doughnut Fundraising
Posted on: 19/09/2018
Team Supreme
Selling Doughnuts
---
Throughout September 2018, a Year 13 Business class raised money and awareness to help provide education and support in underprivileged countries. The fundraising has been successful and has helped provide the education that is needed for the children the charity supports.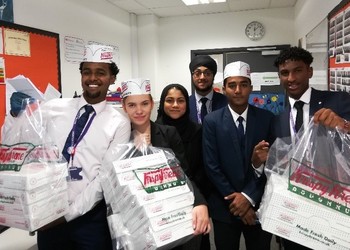 The charity chosen to raise money and awareness for is WOHAA, Wings of Hope.
The class, Team Supreme, working as part of their Unit 4 Managing an Event project had sold doughnuts to staff and took great initiative to commit into raising money for the education-focused charity.
WOHAA is a nationally recognised social enterprise program created in 2005 that runs fundraising projects for the Wings of Hope Children. They help provide education and support for underprivileged youth around the world. The Wings of Hope currently run projects in India, Malawi and also the UK.