Music
---
Staff
Subject Leader
Mr O. Day
Our Ethos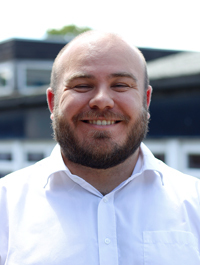 At Mayfield, students study performance, composition and music theory through various genres of music from around the world. Music can help to develop personal learning and thinking skills. It also serves to develop students' imagination, sensitivity and resourcefulness. Studying Music can lead to lifelong participation - both as a career path and as a leisure activity.
At Mayfield our Students thoroughly enjoy Music, and is shown particularly through participation in extra-curricular activities and their outcomes - such as successful school concerts and performances.
Mr O. Day
---
Jack Petchey Awards - November 2018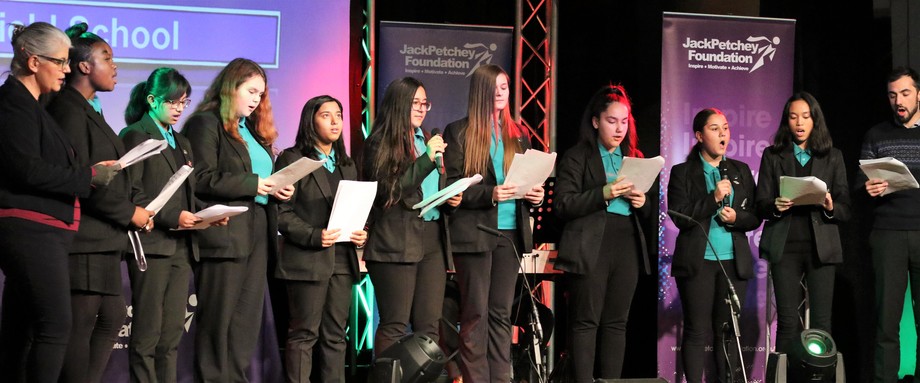 Photo credit: Jack Petchey Foundation.
On 22nd November 2018, Mayfield School's Choir sang at one of the biggest Jack Petchey ceremonies to date. More than 160 young people were honoured for their determination to overcome obstacles and to achieve their goals in the Jack Petchey Foundation Achievement Awards. Please click on the article by the Ilford Recorder to read more and watch a video of the Mayfield Choir sing.
Teacher-Student Relationship
Our aim in the Music department is for all students to enjoy and appreciate music through largely practical-based activities. We strive to make music accessible and engaging for every student through different forms of music making, both individually and as an ensemble. As we believe that every child is a musician, we provide a recorder to every new year 7 student. We ensure that every child achieves their best by using the 'thinking hard' strategy to encourage students to peer and self-reflect on their performances as young musicians.
Students who continue to study music at Key Stage 4 will receive free instrumental/vocal lessons to support their learning throughout their studies. Subsidised lessons are also offered to the rest of the school on a first come first served basis.
Home Learning
The music department uses the online learning tool Show My Homework as an integral part of the music curriculum. Set homework is regular, meaningful and is always related to the most current unit the students are studying. We use homework as a way to develop and assess the students' theoretical knowledge of music. For students who have missed lessons, resources are also made available on Show My Homework for them to practice at home or in school.
Extra-Curricular Activities
At Mayfield we run a wide range of musical activities outside of school hours. These include:
Choir, Jazz Band, Recorder Club, Samba Band and Steel Pan Ensemble.
Many of the groups, along with soloists, perform at a number of different occasions, such as the annual Summer and Winter concerts, Open Evening's, Assemblies and also in the local community.
Students can also apply for private tuition for the following instruments:
Drum Kit, Piano, Violin, Clarinet, Flute, Voice, Guitar and Steel Pans.
Practice rooms are available to use during lunch and after school. Students can also book and utilise the school's Recording Studio.