Science
---
Staff
Faculty Leader
Mr A. Verma
Assistant Faculty Leader / KS5 Lead for Biology
Ms Z. Hussain
KS3 Lead for Science / KS5 Lead for Chemistry
Mr M. Vaghela
KS4 Lead for Science / KS5 Lead for Physics
Mr K. Ahmed
"Equipped with his five senses, man explores the Universe around him and calls the adventure Science."
- Edwin Hubble
Our Ethos
The Science faculty at Mayfield School is committed to ensuring that all students make rapid and sustained progress. The faculty aims to develop life-long learners with a thirst for knowledge and the creative skills to become Scientists for the 21st Century.
Through continued promotion of scientific careers, educational trips and enrichment opportunities, we aim to ensure that a large number of our students are able to pursue careers in Science.
Teacher-Student Relationship
At Mayfield School we teach our students Science in three distinct disciplines – Biology, Chemistry and Physics. At Key Stage 4 and Key Stage 5, students are given specialists in each of these areas. This allows subject knowledge to deepen, and for challenging topics to be mastered. Teaching and Learning is student-centred with a real emphasis on developing working scientifically skills within lessons. We have 12 purpose built laboratories to support our ethos and to put scientific enquiry at the heart of lessons.
Assessment is frequent, not just written, but through constant observation and feedback to guide our students to make maximum progress. These feed into learning conversations that build confidence and allow a focus on areas for development. Literacy development is a key focus in lessons, with students producing extended pieces of scientific writing to demonstrate knowledge and understanding.
Students are encouraged to visit their teachers out of lesson to discuss their learning should they require further support.
Home Learning
The Mayfield Science faculty is committed to ensuring that students understand the benefits of, and engage with home learning, therefore we aim to set meaningful home learning that will move students' knowledge and understanding forward.
Key Stage 3 and Key Stage 4 students use an exercise book to record work, which includes both class work and home learning.
Key Stage 5 students are expected to keep a folder consisting of class work, home learning and independent work, and a lab book for the purpose of recording practical laboratory work.
At Key Stage 3 home learning is an integral part of students' progress and is set fortnightly per teacher with a variety of tasks that involve building upon concepts covered in a sequence of lessons.
At Key Stage 4 home learning is set more frequently, and tasks are longer. In addition to home learning, students are expected to work independently. We advise that students should complete two hours of independent work fortnightly (across three teachers).
At Key Stage 5 home learning is expected to be carried out both during study periods and at home. We advise that students should complete two-three hours of independent work (per teacher) fortnightly in addition to home learning.
Extra-Curricular Activities
The Science faculty at Mayfield School comprises of enthusiastic teachers with rich experience in their fields and a deep passion for their subject. Students are encouraged to ask teachers about their degree subjects in order to promote careers in Science.
Our students are presented with many opportunities throughout the academic year, from reading up on Science in the news in the classroom, attending Science club, completing CREST awards, participating in various STEM challenges and visits, and experiencing events stemming from British Science Week.
The Mayfield Science faculty introduces Tassomai
Tassomai is a learning program for GCSE Science.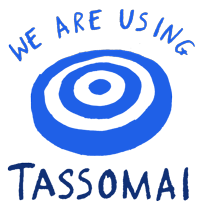 It works by breaking down specific content into bite-sized chunks and producing focus area quizzes for each student.
Students only need to complete a few minutes on Tassomai each day as they will be set daily goals.
This will enable students to regularly keep up with their targets and review the knowledge required for exams.
For more information, please watch the videos below:
Students are also advised to visit the Tassomai YouTube channel for additional Science support.