Online Safety
---
Staying safe on the Internet is one of our key responsibilities at Mayfield.
We do this by employing various technologies that filters the school's Internet connection, using classroom management tools and capture software, which is constantly monitoring a user's computer.
---
Social Media
As Parents and Carers, it is important to make yourself aware of the multitude of Social Media Applications for mobile phones and tablets available, and its features so that your child can use their Apps safely.
Below are a number of popular Apps that your child is likely to be using on a daily basis.
You can click the links below to learn more about each App and its features.
An increasingly popular App amongst young people in 2020 is the Houseparty App. Click below to read an article on its features and how to keep children safe whilst using the App.
What is the Houseparty App? What parents need to know
---
If you have any concerns about Radicalisation please visit the link below
ACT EARLY NETMUMS DIGITAL PARTNERSHIP PARTNERS TOOLKIT
---
What you need to know about Live-Streaming.
Live-Streaming is a growing trend amongst children and young people across the globe. The National Online Safety team have designed a guide to inform Parents and Carers about the potential dangers of Live-Streaming and how they can help control the associated risks. Live-Streaming Guide
---
Useful Links
If you want to report a case of online abuse please do so by clicking the icon below.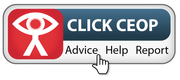 Below are some links to websites that may help you secure your computer further such as safe searches on Google and websites with information on staying safe online.
---
Parent Zone are teaming up with Google to launch more interactive parent sessions throught the Summer. These short online events – livestreamed on YouTube and led by Parent Zone's experienced team – are designed to
introduce the Be Internet Legends programme to parents
swap tips and tricks for making the most of tech at home
give parents the opportunity to ask any questions about online safety
share fun, free resources for families
ThinkuKnow offers great advice for children, parents and teachers about how to have fun online - but stay safe. The site covers games, mobile phones, chat, social networking and more. There is also a great guide explaining how you can keep your child safe while they are off School.

The NSPCC is dedicated to stopping cruelty to children. The website offers advice and publishes the free Childline number for children to call as well as the NSPCC helpline.

A large US based resource for eSafety and parenting news, articles and resources. Instructions on how to configure Google and YouTube to provide only safe and filtered search results.
http://www.google.co.uk/goodtoknow/familysafety/tools

Enjoy the Internet safely: Click Clever, Click Safe