Sports in the Sixth Form


Leyton Orient F.C. & NASSA
Sixth Form Football Education Programme in partnership with Leyton Orient F.C.
Since September 2019 Mayfield has been in partnership with Leyton Orient F.C. to deliver a football education programme for Sixth Form students.
If you are accepted on this programme you will receive 10 hours of coaching or games-based activities each week delivered by U.E.F.A qualified coaches from Leyton Orient, whilst also studying either BTEC Sport Level 3 or A-Levels including Physical Education.
Find out more information in the document below.
Sixth Form Education Programme in Partnership with Leyton Orient F.C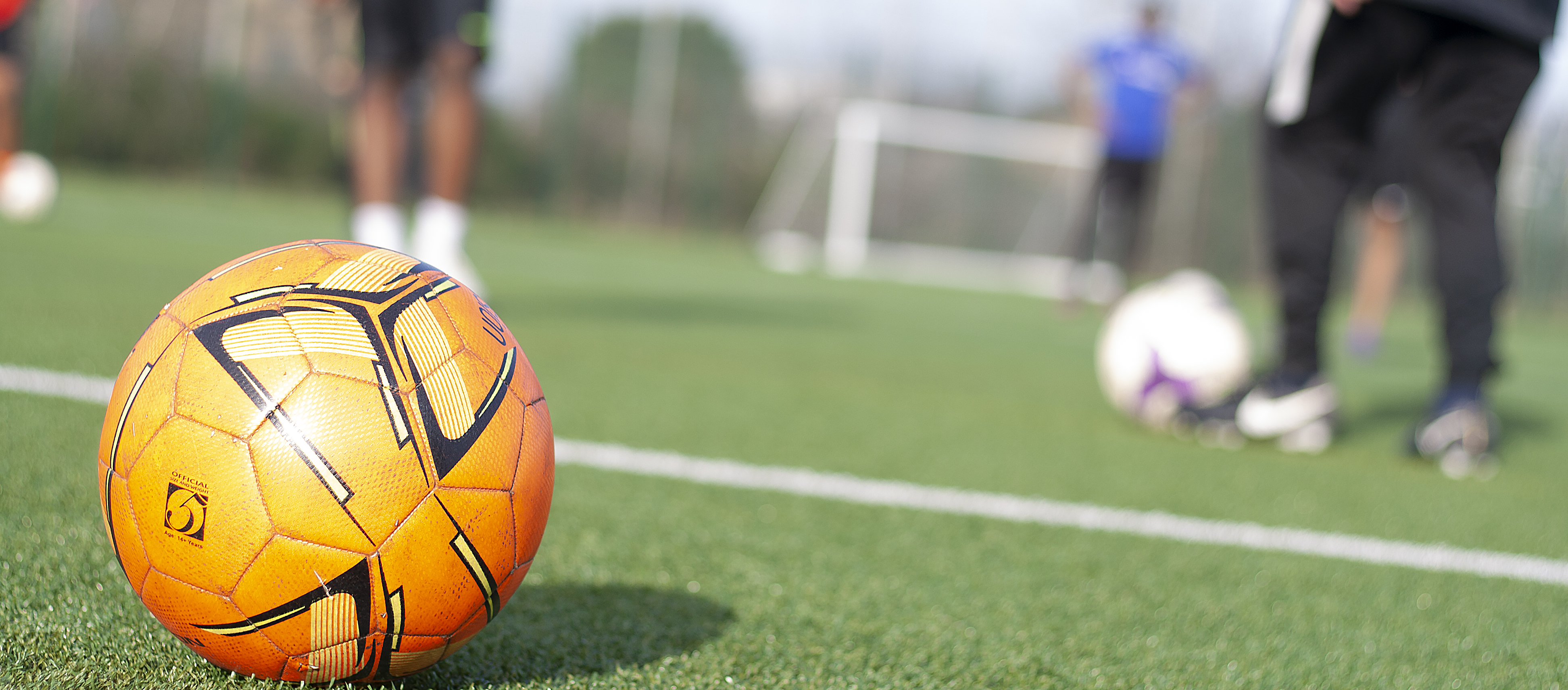 ---
Mayfield Basketball Academy with Newham All Star Sports Academy (NASSA).
We are excited to announce a new partnership with NASSA Basketball club. NASSA already deliver coaching sessions throughout the year for students in all year groups. Due to the success of this partnership we will be starting a Sixth Form Basketball academy in September for Year 12 and 13 students. Students in the academy will be able to study a variety of courses including A-Level P.E or BTEC P.E whilst also receiving high quality training sessions from coaches at NASSA and competing in high level competitions.
Students will also have the opportunity to train and play for NASSA's basketball team at the weekends in the England Basketball National League competitions. This is an exciting opportunity for aspiring Basketballers to gain qualifications whilst doing what that they love.
For more information please contact Mr R. Smith, the Faculty Leader for Physical Education.
Match Reports (Basketball)
Essex Rebels (Vi6 Colchester) 89 v 59 Mayfield School
The Colchester Vi6 Academy Rebels returned home for their midweek ABL clash against Mayfield School at the University of Essex Sports Arena. The two teams were meeting for the first time this season, as Colchester entered the game with a record of 2-1 while Mayfield sat at 2-0.
The first quarter was a battle back and forth, as both teams figured each other out. 6 minutes into the game the Rebels went on a scoring run led by their aggressive pressing defence, as J. Green led all scorers for the quarter with 7 points, taking the team into the second quarter up 21-13.
To start the second quarter, the Rebels continued their scoring run as they outscored Mayfield 16-5 in just four minutes of play. R. Taylor attributed to the scoring barrage of the quarter, scoring 15 points. Pressure defence continued to disrupt Mayfield's flow as they finished the quarter with 9 turnovers and despite grabbing 13 offensive rebounds in the half, walked into the locker room down 29-54.
Return to play in the second half saw Mayfield come out firing, scoring 8 quick points after an unfortunate injury took one of the Rebels players out of the game. With a renewed intensity in their zone defence, Mayfield forced the Rebels into committing multiple turnovers and capitalised to bring the gap down to 17 points, with a score of 68-51 entering the fourth.
The final 10 minutes of play saw both teams fight, with Colchester working to maintain the lead and Mayfield looking to claw back. After a few minutes with both teams scrambling, the Rebels were able to clinch the game by outscoring Mayfield 21-8 in the remaining minutes, for a final score of 89-59.
14th October 2019
---
Havering Sixth Form College 89 v 104 Mayfield School
Havering College were ready to battle in this week 3 match up with Mayfield but fell to a 104 – 89 defeat to the visiting team.
Havering started off hot going on a 9-0 run to get things going. But once Mayfield got settled into their offence they went on an 8-0 run of their own to take the lead with the visitors finishing the first period up by 9, lead by 10 points from E. Jolaoluwa.
The second period was fairly balanced with both teams starting to pick up the defensive pressure. Havering kept themselves in the game with a strong offensive outing from J. Lipyeat with 12 points (16 in the half). The teams headed into the half time break with Mayfield up by 11.
As in their previous home game the third period saw a big momentum shift as Havering finally started to play some stronger defence and finished with more consistency, which saw them finish the third period up by 5.
The fourth period was all about Mayfield who had the legs, and a massive 19 point haul from J. Jacobs put the game out of Havering's reach.
Havering head coach D. Plummer said: "Mayfield played solid at both ends of the floor. We struggled to get going defensively and maintain consistency which is something we will continue to work on. As our confidence and trust within the team continues to develop we will continue to get better as the season progresses."
J. Lipyeat lead Havering with 23 points, S. Roe and K. Mitchell both finished on 16 a piece, and N. Osatimehin 10. Mayfield were led by 27 from J. Jacobs, 22 from K. Dar, and 19 from E. Jolaoluwa.
30th September 2019
---
Long Road Sixth Form 56 v 58 Mayfield School
Long Road College welcomed Mayfield College for the opening day of the ABL Eastern Division. The game did not disappoint, as the vibrant Cambridge crowd were entertained from start to finish with a tight and highly contested game, which saw the visitors come out on top 56 – 58.
The game began at a frantic pace with the Cambridge based academy starting strong. Long Road were enjoying a 12 – 3 run behind some strong defence and explosive offence from T. Chawira, who finished top scorer for Long Road with 17 points whilst also contributing 9 rebounds. However, after a timeout from Mayfield, they settled into the game and it was clear that it was going to be nip and tuck all the way.
Long Road continued their strong play in the first quarter and finished up leading 21 – 15 after one.
The second quarter was even and J. Jacobs was finishing strong around the hoop, as Mayfield began to put more pressure on Long Road. However, Long Road continued to keep Mayfield at bay with some good shooting from D. Batcheler and a three-pointer from V. Cailao on the buzzer. This gave the Cambridge academy a slender lead at the half. (34 – 29)
After early exchanges in the third quarter, Mayfield switched their defensive to a 2-3 zone and caused Long Road to turn the ball over - leading to some easy fast-break opportunities. They then closed the gap to two points. However a late 8-2 run by Long Road meant they were still in front going into the fourth quarter. (46 – 42)
A strong start to the fourth quarter saw Mayfield take the lead for the first time in the game! Long Road were struggling, physically, but a quick 5 – 0 run behind a step back three from Batcheler saw them retake the lead going into the final stages of the game.
The game was decided at the free-throw line down the stretch with Mayfield going 5/6 to finish the game and Long Road 1/4 and with time running out and down by two, Long Road were unable to get a final shot off with the visitors taking the game by just a single basket!
Long Road Head Coach, Pete Charlwood said:
"We looked really strong in the 1st quarter and we played a pretty solid game but overall we made too many errors, particularly on the offensive end with too many crucial turnovers. We had opportunities today but weren't able to execute the final pass or finish down the stretch, particularly against their zone defence."
---
Top performers in the game were J. Jacobs for Mayfield with 18 points and 9 rebounds and T. Chariwa for Long Road with 17 points and 9 rebounds. E. Jolaoluwa also added 16 points for Mayfield whilst other noticeable performances for Long Road were D. Batcheler with 12 points and K. Holmes was a monster on the boards, bringing down 18 rebounds.
Next week Long Road travel to New City College for their second league game, whilst Mayfield School host County Upper.
23rd September 2019
Fixtures - Basketball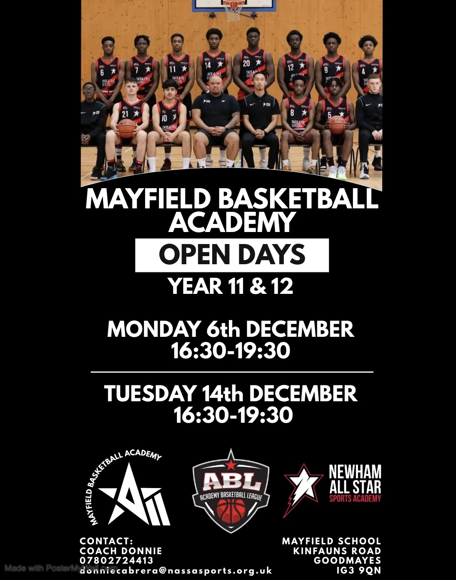 Fixtures - Football