Alumni Masterclass
---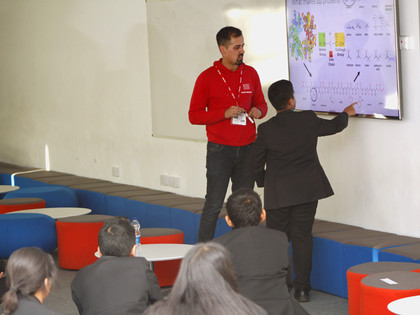 Back in November of 2018, Mayfield School invited some of its Alumni back on site in order to provide Masterclass sessions for the Year 8 students.
These sessions proved to be a fantastic way of engaging with some of our highly able students in both Chemistry and Economics.
The image to the right shows Amundeep Dhaliwal engaging with one of our Year 8 students during their Chemistry Masterclass.
Amundeep graduated from Kings College London in 2018 and is currently at Imperial College London studying for his Masters in Chemistry.
Ali Uppal (pictured below) Graduated from LSE (London School of Economics) in 2012. Since graduating, Ali has worked for HSBC, HM Treasury, and the Bank of England. Ali returned from Yale University working for the IMF as a Consulting Editor.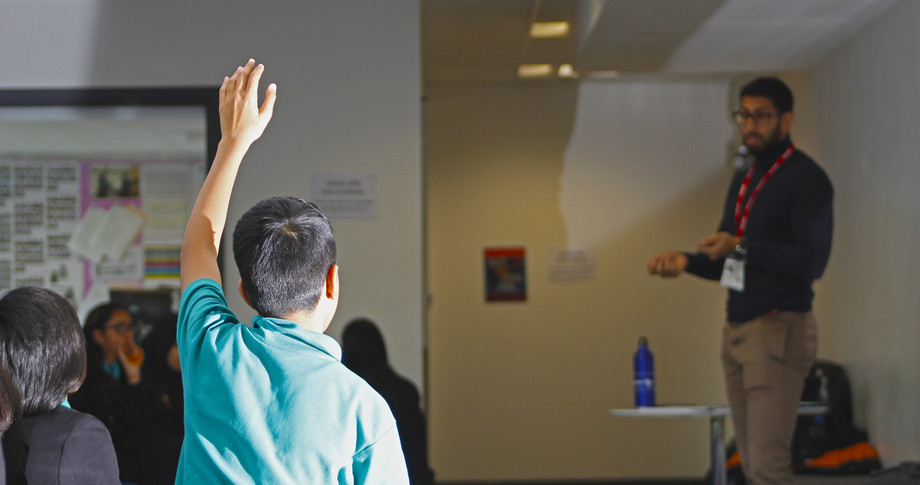 ---