Careers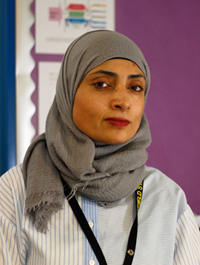 The school aims to provide Careers education, information and advice for all students throughout their time at Mayfield. Students are encouraged to make good use of the school's Careers Library. We aim to support the aspirations of all our learners and to ensure that they gain the understanding, skills and experience they need to make progress and succeed in learning and work. We believe that effective careers education and guidance not only contributes to the well-being of individuals but also to the wellbeing of their families, the communities to which they belong, wider society, businesses and the economy.
- Mrs F. Adam - Careers Leader
Future TalentEd Magazine - Summer 2020, Issue No.5
---
Labour Market Information for Parents/Carers & Students - www.ncfe.org.uk
---
Best Gatsby: Subject Guides!
During National Careers Week and National Apprenticeship Week (March 4th - 8th 2019) Success at School made their subject guides available to everyone.
Please click on the subject guides below to view them in full screen.
---
Year 9
Year 11
Apprenticeship Information