Careers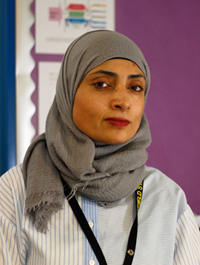 The school aims to provide Careers education, information and advice for all students throughout their time at Mayfield. Students are encouraged to make good use of the school's Careers Library. We aim to support the aspirations of all our learners and to ensure that they gain the understanding, skills and experience they need to make progress and succeed in learning and work. We believe that effective careers education and guidance not only contributes to the well-being of individuals but also to the wellbeing of their families, the communities to which they belong, wider society, businesses and the economy.
- Mrs F. Adam - Careers Leader
---
Labour Market Information for Parents/Carers & Students - www.ncfe.org.uk
---
Visiting Cambridge University – Where Subject Matters:
The Subject Matters are designed to get students thinking about university at an early stage. Speakers will introduce the idea of applying to university and what it's like to study at Cambridge. Please book directly with the University by clicking on the link below.
https://www.undergraduate.study.cam.ac.uk/events/subjectmatters
---
Year 9
Year 11
Apprenticeship Information